Software Ontwikkeling
Passie voor het vak. Software ontwikkeling beschouw ik als een ambacht, een vaardigheid waarvoor ik ben opgeleid, waar ik goed in ben en waar ik mijn vak van heb gemaakt. Eigenschappen: Pragmatisch, precies, resultaatgericht en positieve instelling.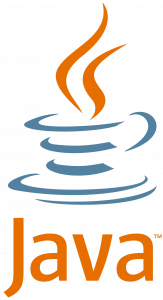 Open Source
Een overzicht van mijn bijdragen aan open source software.
Voor het kunnen draaien van Apache Struts 2 op JBoss AS 7 een patch gemaakt. Voor Granule JavaScript/CSS optimalization een workaround voor JSF 2 bedacht.
Mijn bijdragen op de Apple Java developer mailinglist; Supplementary text, Window focus lost when help menu selected, Google Chrome and Java, Internationalization help, Java 6 issues, IntelliJ IDEA 6.0.6 on Leopard with Java 6, Java is generating its shared archive, Should NetBeans install into /Applications or /Developer/Applications, mkisofs, How to inquire system's available or installed RAM).
Commentaar bij Java gerelateerde blogs; Java image resizer servlet, meioMask – a jQuery mask plugin
Algemene bug meldingen incl patches; PrettyTimeConverter JSF locale probleem, crossdomain.xml broken in Java 6 update 12ea, JSONObject not conform java.util.Map contract, SwingX-lib – More advanced disk cache implementation, SwingX-lib – PermissionDeniedException when running in unsigned applet.
Op een Franstalig forum wordt een spel besproken dat ik in een ver verleden, op m'n 13e gemaakt heb, toen nog op de MSX computer; Quinch (MCEV).
Voor een overzicht van alle Nederlandstalige Wikipedia artikelen die ik gestart ben onder de naam kozmoz, zie http://nl.wikipedia.org/wiki/Gebruiker:Kozmoz. Voorbeelden; CVS, HTTP, J2EE, Middleware, PDF, SOAP, Webservice, WSDL.